Konferenz: The Body, Embodiment and Bodyfulness in Intercultural Communications
06.05.2021 – 09.05.2021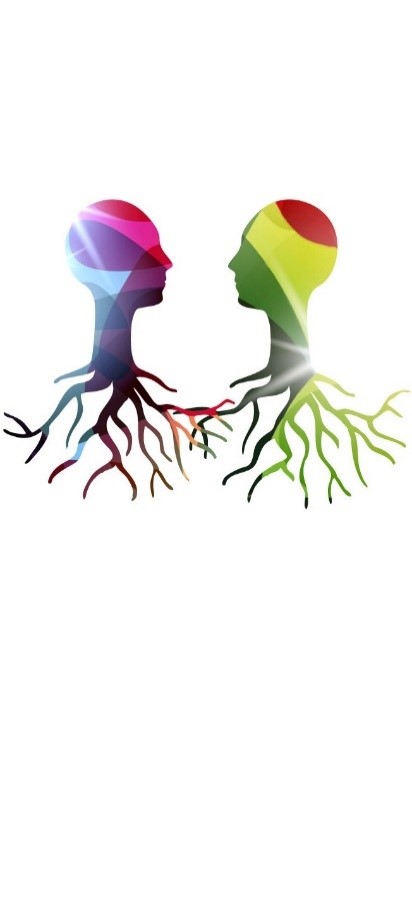 Has the meaning of the body been marginalized in current intercultural scholarship? Returning the scholarly attention to the roots of our mind-body connections, the Institute for Intercultural Communication at Ludwig-Maximilians-University in Munich is hosting an international hybrid conference (i.e. both online and presence format) from May 7th until May 9th, 2021 in order to target this question. (See the original call for papers)
As the conference is of an interdisciplinary nature, the conference publications come from various disciplines, i.e. (intercultural) communications, psychology, anthropology, sociology, neuroscience, linguistics, philosophy, history, language education, the classics and the arts.
Registration is now open via Eventbrite or Email at: ikk@ikk.lmu.de. Please register until Thursday, May 6th, 2021. Please find the program below and here as PDF.
Program
---------- Friday May 7th ----------

09.30: Keynote Francesca Biagini (LMU Munich) & Ivett Rita Guntersdorfer (LMU Munich)
11.00 -12.30: Parallel Session:
Birgit Breninger (Paris-Lodron University Salzburg): Re-­conceiving Intercultural Competence from an Enactive Stance for Respectful, Authentic Communication in Multicultural Societies
Christine Bohlander (Durham University): The embodied learning experience of German theology students in Jerusalem
Sarah Köksal (LMU Munich): Sports, body ideals and identity negotiation - historical perspectives of Chinese-American educational exchanges
Gregor Sterzenbach (LMU Munich): Zooming in on the face - socio-cultural consequences of facial presentation during video conferences
12.30 - 13.00: Lunch Break
13.00: Keynote Thomas Fuchs (Heidelberg University): The Virtual Other: Empathy, Virtuality and Disembodiment
14:30 - 16.00: WORKSHOP Gundula Gwenn Hiller (University of Applied Labor Studies Mannheim): Stressreduktion durch Emotionale intelligenz in kritischen Situationen
14.30 - 16.00: Parallel Session:
Suzanne Lye (University of North Carolina at Chapel Hill): The Mind-Body Connection in Ancient Greek Society and Greek Epic Poetry
Duncan Lees (University of Warwick): Doing Shakespeare and doing 'being intercultural' through embodied enactment
Raphaelle Beecroft (Karlsruhe University of Education): The Performativity of the Intercultural Speaker: Embodying Intercultural Communicative Competence through Improvisational Theatre
Alexandra Araiza Maucher (LMU Munich): Präsenz und Resonanz im interkulturellen Training – was wir von Bühnenkünstler_Innen lernen können
16.00 -17.30: WORKSHOP Anke Schulze (Bauhaus University Weimar): Culture Shock, Corona & Co…Strategies for dealing with uncertainty
16.00 - 17.30: Parallel Session:
Ishita Ray (freelance consultant and trainer): Inside Out to Outside In: My Journey of Embodied Experiences
Martín Bascopé (Pontifical Catholic University of Chile / Santiago): Inquiry-Based Sciences and Local Knowledge: Project-Based and Embodied Learning Strategies
Sarah Sommer (LMU Munich): Intercultural Dialogue in STEM Education. From Theory into Practical Application
Sarah Köksal (LMU Munich) & Rui He (University of Glasgow): "It's more than just food" - Identity negotiation, acculturation and the role of food among Chinese international students in the UK and USA
16.00 - 17.30: Parallel Session:
Irina Golubeva (University of Maryland, Baltimore County) & Ivett Rita Guntersdorfer (LMU Munich): Exploring Students' Perceptions about Embodied Practices of Social Protests: Results of an Intercultural Virtual Exchange
Elena Steiner (Arizona State University) & Lauren Mark (Arizona State University): The Mind-Body Connection During Turn Taking in Intercultural Conversations
Stefanie Ellen Nilan Wenzel (LMU Munich): Intercultural Education and Mindfulness
18.00 - 19.30: Keynote Uta Sailer (University of Oslo) & Ilona Croy (Friedrich Schiller University Jena): Touch as a means of interpersonal communication
20:00-ca. 22:00: Meet-Up Dinner organized by Fachschaft IKK
---------- Saturday May 8th ----------
9:30-10:00: Emilian Franco (LMU Munich): Virtual Futures - Modern Myths of Algorithmic Perfection
10.00 - 11.30: Parallel Session
Monika Kraemer (LMU Munich): Körper - Kultur - Coaching. Ansätze zu einem embodiment-orientierten Coachingprozess
Silke Ettling (LMU Munich): Gedanken zu Körper und Leib bei der Pflege von zugewanderten Patientinnen und Patienten
Birgit Kraus (University of Applied Sciences Aschaffenburg): Embodiment of Intercultural Competence in Mission Statements of German Technical HEIs
11.30: Keynote Joseph Shaules (Keio University / Tokyo): Deep Culture Learning: Embodiment and the Intuitive Mind
13.00 - 14.00: Lunch Break
14.00 - 17.00: WORKSHOP Kirsten Nazarkiewicz (Fulda University of Applied Sciences) & Frank Oberzaucher (University of Konstanz): Auswege aus den diskursiven Fallen der interkulturellen Kommunikation am Beispiel der Aufstellungsarbeit
14.00 - 17.00: WORKSHOP Gregor Sterzenbach (LMU Munich): The Body Photographic - an artistically oriented workshop
14.00 - 15.30: Parallel Session:
Jan Van Maele (KU Leuven) & Qun Yu (Nanjing University) & Hendrik Van Maele (performer) & Maria Madeira (performer) & Ya Ma (Imperial College London): Encountering the other with our researching bodies: familiarization and estrangement practices for intercultural learning
George Simons (Diversophy) & Cynthia Milani (IgD Center for NeuroLeadership & Diversity): Body-mind integration? LEARN WITH NEUROgamification!
Christoph Vatter (Martin Luther University of Halle-Wittenberg): Out of the Comfort Zone. Adventure-based Learning and Intercultural Training
Freya Barua (Tata Consultancy Services Mumbai): Centring the margins, marginalising the centre: Norms in the assimilation of intercultural learning of mind-body practices
15.30 - 17.00: Parallel Session:
Gustavo Pugliese (University of Sao Paulo): The manipulation of man by man: how the dominance of the body by the scientist is pictured in science communication
Sarah Bouakaz (Mohamed Khidher University of Biskra, Algeria): A Socio-cultural Analysis of President Trump's Tweets Regarding the Fragmentation of the Islamic Identity in the U.S: A Cliché of an Ideological Resentment or an Embodiment of a Socio-cultural Change?
Renate Link (University of Applied Sciences Aschaffenburg) & Harald Müllich (Munich University of Applied Sciences): "Body Talk – universal messaging or cultural embodiment (to be decoded): An analysis of the tell-tale language of the body in press photos of politicians"
Hanzhao Lin (Peking University): Same Emotion, Different Feelings in Different Languages and Cultural Selves
17.30 - 19.00: Keynote Ida Castiglioni (University of Milano-Bicocca): The development of embodied intercultural competence
19:30-20:30: Meet-Up
---------- Sunday May 9th ----------
10:00-11:00: Kari van Dijk (LMU Munich): A Tale of Belonging. Imagining New Ways of Sharing the World
11:00-12:00 Brunch together Meet-Up
Registration via Email: ikk@ikk.lmu.de

Downloads